Vietnam Romance (game)
(2015 -)
with Steven Amrhein, Nick Crockett, Jessica Hutchins, Lucas Near-Verbrugge http://i.vimeocdn.com/video/544867983_1920.jpg http://i.vimeocdn.com/video/561444892_1920.jpg http://i.vimeocdn.com/video/524222866_1920.jpg http://i.vimeocdn.com/video/523753183_1280.jpg http://i.vimeocdn.com/video/523740510_1280.jpg http://i.vimeocdn.com/video/523740033_960.jpg http://i.vimeocdn.com/video/501272641_1920.jpg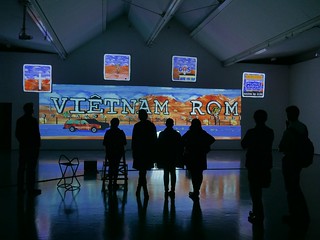 http://eddostern.com/wordpress/wp-content/themes/eddotheme/images/flickr_cache/vietnamromanceg/B/11_31793255920/31793255920_2f1a5b9f7f_h.jpg
b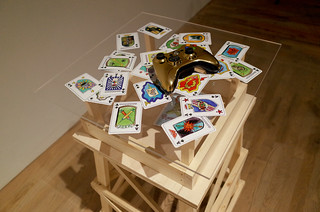 http://eddostern.com/wordpress/wp-content/themes/eddotheme/images/flickr_cache/vietnamromanceg/B/120_23127371033/23127371033_ba8f4bd9fa_h.jpg
b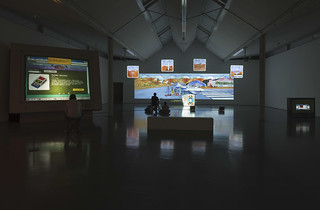 http://eddostern.com/wordpress/wp-content/themes/eddotheme/images/flickr_cache/vietnamromanceg/B/12_32019855642/32019855642_5144857c1a_h.jpg
b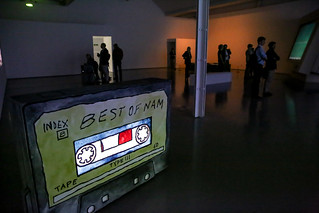 http://eddostern.com/wordpress/wp-content/themes/eddotheme/images/flickr_cache/vietnamromanceg/B/13_31326765044/31326765044_db089e15f2_h.jpg
b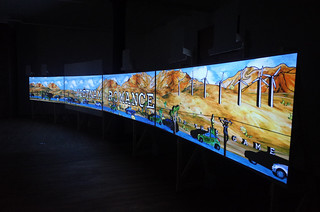 http://eddostern.com/wordpress/wp-content/themes/eddotheme/images/flickr_cache/vietnamromanceg/B/14_23754154455/23754154455_2f37eae063_h.jpg
b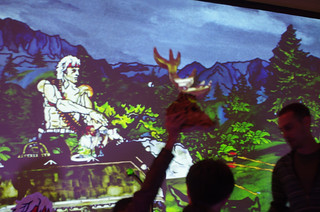 http://eddostern.com/wordpress/wp-content/themes/eddotheme/images/flickr_cache/vietnamromanceg/B/15_23386688039/23754154455_507216a3af_o.jpg
b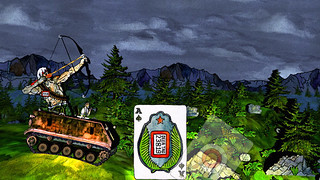 http://eddostern.com/wordpress/wp-content/themes/eddotheme/images/flickr_cache/vietnamromanceg/B/16_23672139651/23672139651_a124b44bc6_o.jpg
b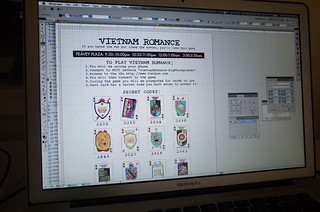 http://eddostern.com/wordpress/wp-content/themes/eddotheme/images/flickr_cache/vietnamromanceg/B/170_23728247686/23728247686_e7c3df21a9_h.jpg
b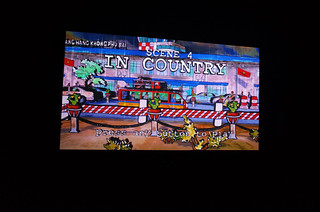 http://eddostern.com/wordpress/wp-content/themes/eddotheme/images/flickr_cache/vietnamromanceg/B/20_15534861917/15534861917_2d3e6b655b_h.jpg
b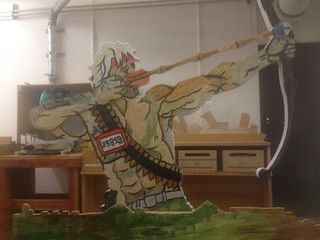 http://eddostern.com/wordpress/wp-content/themes/eddotheme/images/flickr_cache/vietnamromanceg/B/210_23672157971/23672157971_3d05f53753_h.jpg
b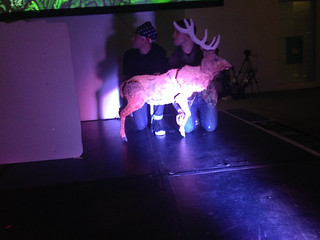 http://eddostern.com/wordpress/wp-content/themes/eddotheme/images/flickr_cache/vietnamromanceg/B/211_23672176021/23672176021_603dc941e3_h.jpg
b
http://eddostern.com/wordpress/wp-content/themes/eddotheme/images/flickr_cache/vietnamromanceg/B/260_23458390390/23458390390_07d75f052e_h.jpg
b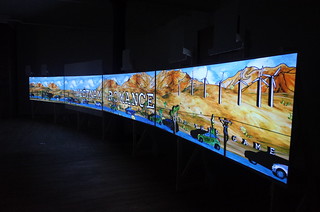 http://eddostern.com/wordpress/wp-content/themes/eddotheme/images/flickr_cache/vietnamromanceg/B/270_22663221769/22663221769_8e85190108_h.jpg
b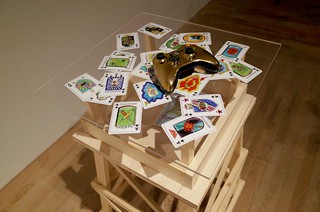 http://eddostern.com/wordpress/wp-content/themes/eddotheme/images/flickr_cache/vietnamromanceg/B/271_22637118617/22637118617_88879ebbcf_b.jpg
b
http://eddostern.com/wordpress/wp-content/themes/eddotheme/images/flickr_cache/vietnamromanceg/B/272_23041884222/23041884222_52cd14b6ac_h.jpg
b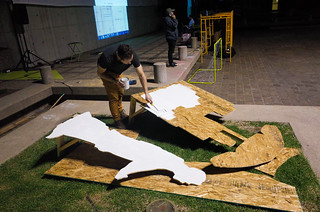 http://eddostern.com/wordpress/wp-content/themes/eddotheme/images/flickr_cache/vietnamromanceg/B/273_23066646351/23066646351_c63f06e514_h.jpg
b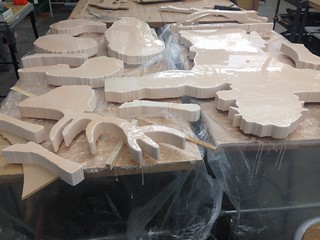 http://eddostern.com/wordpress/wp-content/themes/eddotheme/images/flickr_cache/vietnamromanceg/B/274_22637100057/22637100057_5ec272e591_h.jpg
b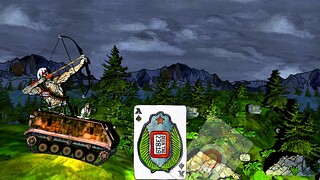 http://eddostern.com/wordpress/wp-content/themes/eddotheme/images/flickr_cache/vietnamromanceg/B/275_22637062818/22637062818_ce51911373_h.jpg
b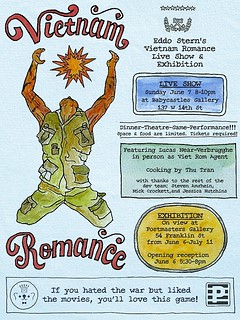 http://eddostern.com/wordpress/wp-content/themes/eddotheme/images/flickr_cache/vietnamromanceg/B/276_22637084918/22637084918_7085ff5279_b.jpg
b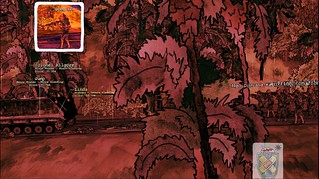 http://eddostern.com/wordpress/wp-content/themes/eddotheme/images/flickr_cache/vietnamromanceg/B/277_22432688754/22432688754_9a3ecc755a_h.jpg
b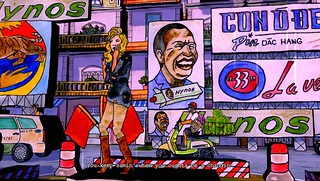 http://eddostern.com/wordpress/wp-content/themes/eddotheme/images/flickr_cache/vietnamromanceg/B/278_22663228939/22663228939_cbb4750d39_h.jpg
b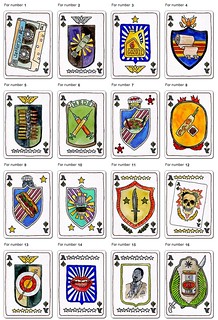 http://eddostern.com/wordpress/wp-content/themes/eddotheme/images/flickr_cache/vietnamromanceg/B/280_22637137207/22637137207_d2ce39d567_b.jpg
b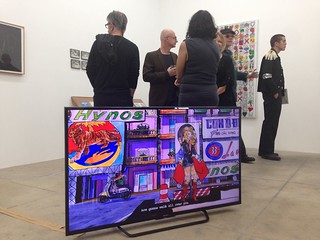 http://eddostern.com/wordpress/wp-content/themes/eddotheme/images/flickr_cache/vietnamromanceg/B/281_25771767022/25771767022_9463b8a305_h.jpg
b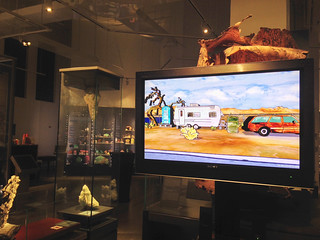 http://eddostern.com/wordpress/wp-content/themes/eddotheme/images/flickr_cache/vietnamromanceg/B/282_25892561325/25892561325_2c77aeaf35_h.jpg
b
http://eddostern.com/wordpress/wp-content/themes/eddotheme/images/flickr_cache/vietnamromanceg/B/283_25259833404/25259833404_a3996b520a_h.jpg
b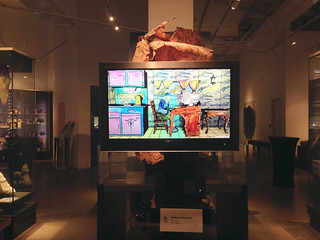 http://eddostern.com/wordpress/wp-content/themes/eddotheme/images/flickr_cache/vietnamromanceg/B/284_25259831174/25259831174_8c5acebd3f_h.jpg
b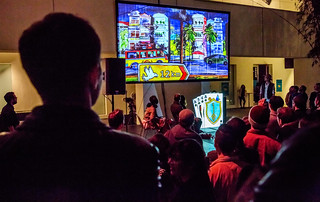 http://eddostern.com/wordpress/wp-content/themes/eddotheme/images/flickr_cache/vietnamromanceg/B/285_25771805422/25771805422_86d310eb70_h.jpg
b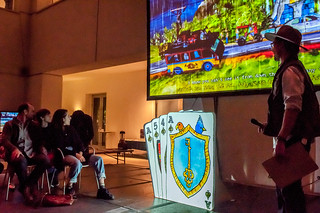 http://eddostern.com/wordpress/wp-content/themes/eddotheme/images/flickr_cache/vietnamromanceg/B/286_25259859384/25259859384_c512f0e56c_h.jpg
b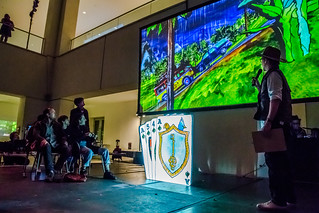 http://eddostern.com/wordpress/wp-content/themes/eddotheme/images/flickr_cache/vietnamromanceg/B/287_25592002520/25592002520_d3f919e843_h.jpg
b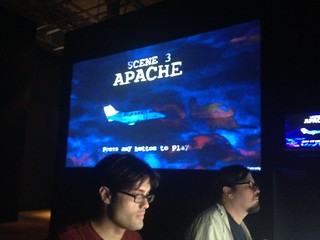 http://eddostern.com/wordpress/wp-content/themes/eddotheme/images/flickr_cache/vietnamromanceg/B/288_25259847274/25259847274_a809da06f3_h.jpg
b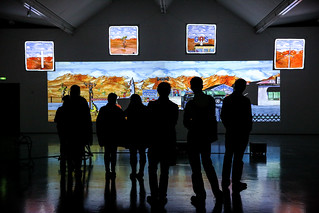 http://eddostern.com/wordpress/wp-content/themes/eddotheme/images/flickr_cache/vietnamromanceg/B/310_32130112526/32130112526_46b73d3eb0_h.jpg
b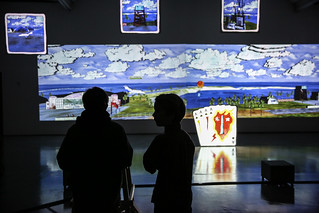 http://eddostern.com/wordpress/wp-content/themes/eddotheme/images/flickr_cache/vietnamromanceg/B/320_32130110876/32130110876_0eaf457684_h.jpg
b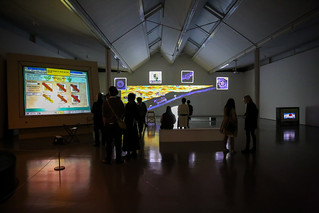 http://eddostern.com/wordpress/wp-content/themes/eddotheme/images/flickr_cache/vietnamromanceg/B/330_32019805742/32019805742_8a7c4d66e0_h.jpg
b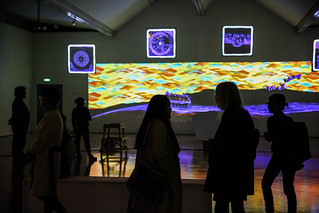 http://eddostern.com/wordpress/wp-content/themes/eddotheme/images/flickr_cache/vietnamromanceg/B/331_31326753974/31326753974_9c9f8960a1_h.jpg
b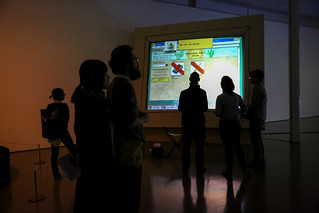 http://eddostern.com/wordpress/wp-content/themes/eddotheme/images/flickr_cache/vietnamromanceg/B/340_32019804372/32019804372_b6303861e0_h.jpg
b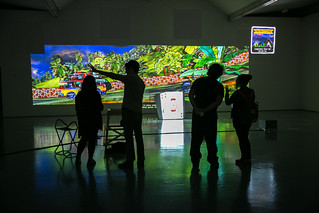 http://eddostern.com/wordpress/wp-content/themes/eddotheme/images/flickr_cache/vietnamromanceg/B/341_31357970003/32019804372_8d93ed5345_o.jpg
b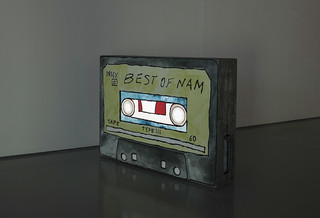 http://eddostern.com/wordpress/wp-content/themes/eddotheme/images/flickr_cache/vietnamromanceg/B/350_32130116416/32130116416_0a8c9704be_h.jpg
b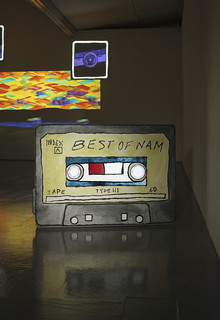 http://eddostern.com/wordpress/wp-content/themes/eddotheme/images/flickr_cache/vietnamromanceg/B/351_31793263010/31793263010_a6af5932a0_h.jpg
b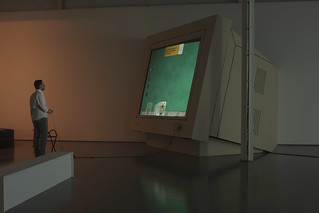 http://eddostern.com/wordpress/wp-content/themes/eddotheme/images/flickr_cache/vietnamromanceg/B/352_31793260430/31793260430_70e272b63e_h.jpg
b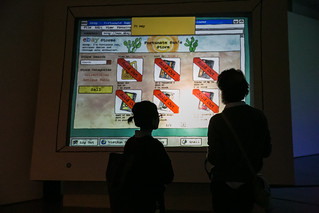 http://eddostern.com/wordpress/wp-content/themes/eddotheme/images/flickr_cache/vietnamromanceg/B/353_31357971473/31357971473_f831823f05_h.jpg
b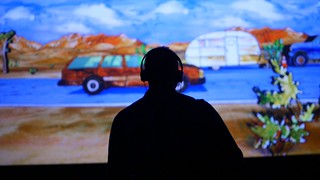 http://eddostern.com/wordpress/wp-content/themes/eddotheme/images/flickr_cache/vietnamromanceg/B/354_32891808104/32891808104_99f895d1fe_h.jpg
b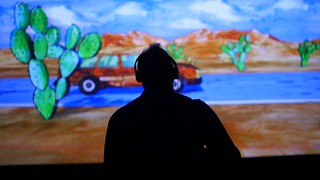 http://eddostern.com/wordpress/wp-content/themes/eddotheme/images/flickr_cache/vietnamromanceg/B/355_33349793600/33349793600_3517e81e85_h.jpg
b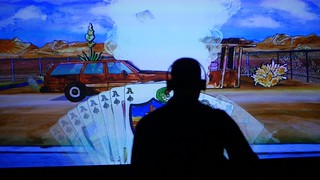 http://eddostern.com/wordpress/wp-content/themes/eddotheme/images/flickr_cache/vietnamromanceg/B/356_33578078782/33578078782_d79ec96d95_h.jpg
b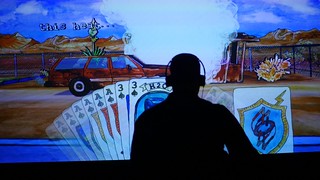 http://eddostern.com/wordpress/wp-content/themes/eddotheme/images/flickr_cache/vietnamromanceg/B/357_33349793320/33349793320_c333297789_h.jpg
b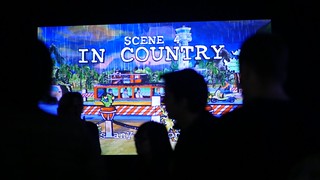 http://eddostern.com/wordpress/wp-content/themes/eddotheme/images/flickr_cache/vietnamromanceg/B/360_33605409111/33605409111_ff462615ff_h.jpg
b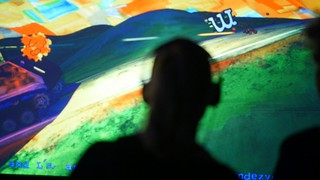 http://eddostern.com/wordpress/wp-content/themes/eddotheme/images/flickr_cache/vietnamromanceg/B/361_33349793050/33349793050_28c2bfca27_h.jpg
b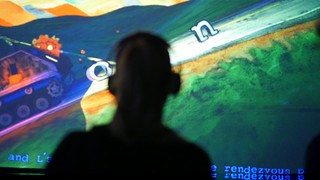 http://eddostern.com/wordpress/wp-content/themes/eddotheme/images/flickr_cache/vietnamromanceg/B/362_33578078572/33578078572_6eb1425e0f_h.jpg
b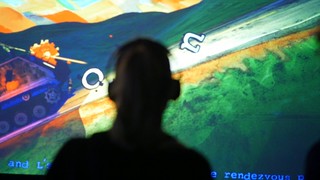 http://eddostern.com/wordpress/wp-content/themes/eddotheme/images/flickr_cache/vietnamromanceg/B/363_33349792570/33349792570_a8198b322c_h.jpg
b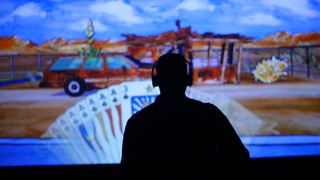 http://eddostern.com/wordpress/wp-content/themes/eddotheme/images/flickr_cache/vietnamromanceg/B/364_33349952210/33349952210_d385c3ed41_h.jpg
b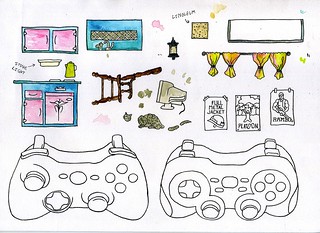 http://eddostern.com/wordpress/wp-content/themes/eddotheme/images/flickr_cache/vietnamromanceg/B/40_17648525970/17648525970_7da1d08cf4_h.jpg
b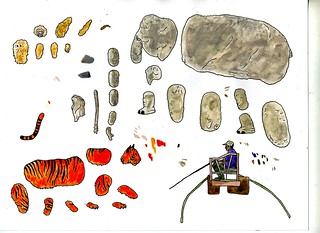 http://eddostern.com/wordpress/wp-content/themes/eddotheme/images/flickr_cache/vietnamromanceg/B/41_17836071095/17836071095_e4d306262f_h.jpg
b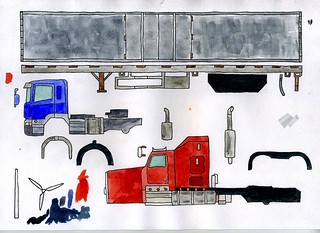 http://eddostern.com/wordpress/wp-content/themes/eddotheme/images/flickr_cache/vietnamromanceg/B/42_17648525940/17648525940_86d0df2b79_h.jpg
b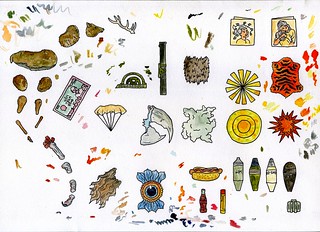 http://eddostern.com/wordpress/wp-content/themes/eddotheme/images/flickr_cache/vietnamromanceg/B/43_17833228902/17833228902_c0eefdf55f_h.jpg
b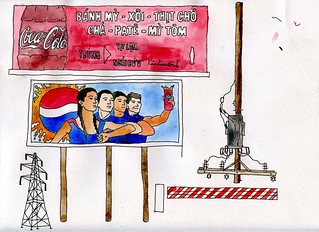 http://eddostern.com/wordpress/wp-content/themes/eddotheme/images/flickr_cache/vietnamromanceg/B/50_17648260078/17648260078_9ca5f95ad9_h.jpg
b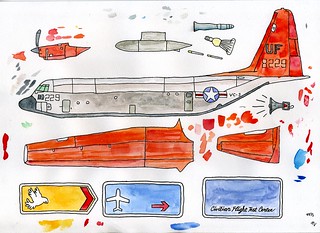 http://eddostern.com/wordpress/wp-content/themes/eddotheme/images/flickr_cache/vietnamromanceg/B/51_17213551044/17213551044_5d16932153_h.jpg
b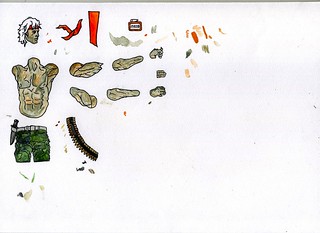 http://eddostern.com/wordpress/wp-content/themes/eddotheme/images/flickr_cache/vietnamromanceg/B/52_17648261218/17648261218_e70ccc6006_h.jpg
b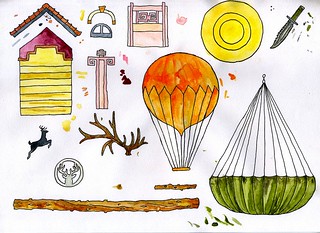 http://eddostern.com/wordpress/wp-content/themes/eddotheme/images/flickr_cache/vietnamromanceg/B/53_17648528260/17648528260_f4c601117e_h.jpg
b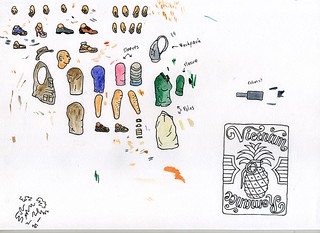 http://eddostern.com/wordpress/wp-content/themes/eddotheme/images/flickr_cache/vietnamromanceg/B/54_17836541361/17836541361_6ea67752ea_h.jpg
b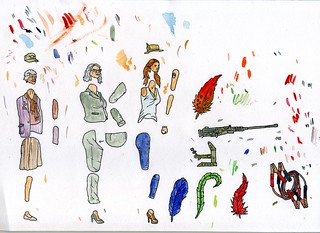 http://eddostern.com/wordpress/wp-content/themes/eddotheme/images/flickr_cache/vietnamromanceg/B/55_17833230852/17833230852_d76fbf7d9f_h.jpg
b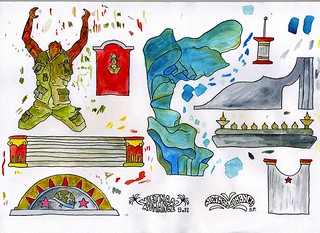 http://eddostern.com/wordpress/wp-content/themes/eddotheme/images/flickr_cache/vietnamromanceg/B/60_17213551564/17213551564_6102c16850_h.jpg
b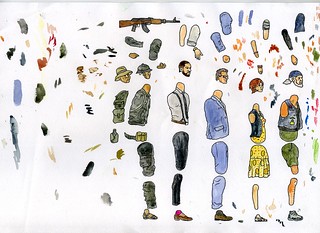 http://eddostern.com/wordpress/wp-content/themes/eddotheme/images/flickr_cache/vietnamromanceg/B/61_17836542311/17836542311_7dee7a6887_h.jpg
b
http://eddostern.com/wordpress/wp-content/themes/eddotheme/images/flickr_cache/vietnamromanceg/B/62_17648263498/17648263498_614285ee98_h.jpg
b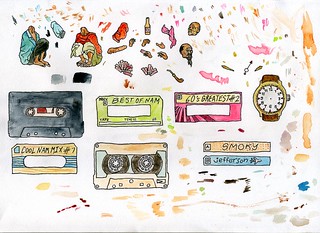 http://eddostern.com/wordpress/wp-content/themes/eddotheme/images/flickr_cache/vietnamromanceg/B/63_17809766616/17809766616_2baa6e0363_h.jpg
b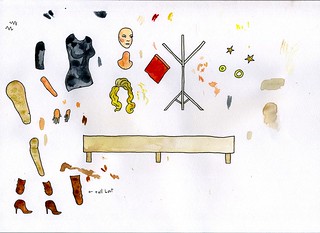 http://eddostern.com/wordpress/wp-content/themes/eddotheme/images/flickr_cache/vietnamromanceg/B/64_17809767036/17809767036_5b075d93aa_h.jpg
b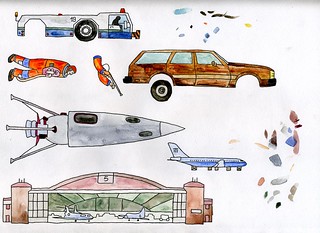 http://eddostern.com/wordpress/wp-content/themes/eddotheme/images/flickr_cache/vietnamromanceg/B/65_17836544031/17836544031_a0dd27e473_h.jpg
b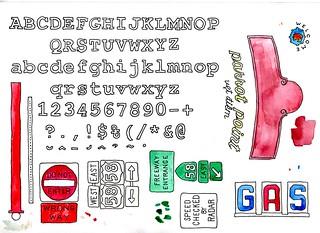 http://eddostern.com/wordpress/wp-content/themes/eddotheme/images/flickr_cache/vietnamromanceg/B/66_17648264848/17648264848_6c212fdc14_h.jpg
b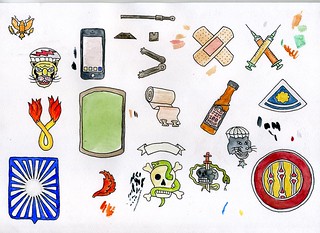 http://eddostern.com/wordpress/wp-content/themes/eddotheme/images/flickr_cache/vietnamromanceg/B/67_17648531680/17648531680_633d2aac71_h.jpg
b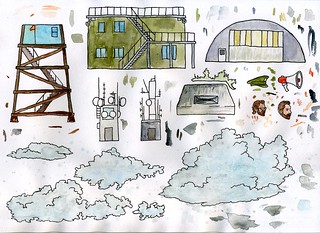 http://eddostern.com/wordpress/wp-content/themes/eddotheme/images/flickr_cache/vietnamromanceg/B/68_17648265088/17648265088_19dc02e4cc_h.jpg
b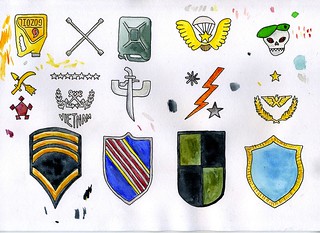 http://eddostern.com/wordpress/wp-content/themes/eddotheme/images/flickr_cache/vietnamromanceg/B/69_17836544891/17836544891_e73fd66184_h.jpg
b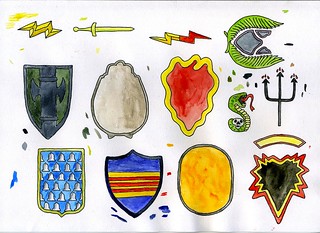 http://eddostern.com/wordpress/wp-content/themes/eddotheme/images/flickr_cache/vietnamromanceg/B/70_17836076965/17836076965_3b7a444c24_h.jpg
b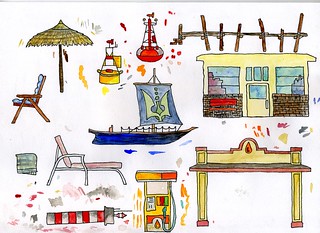 http://eddostern.com/wordpress/wp-content/themes/eddotheme/images/flickr_cache/vietnamromanceg/B/71_17215692093/17215692093_f67d09dedf_h.jpg
b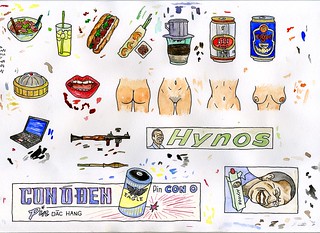 http://eddostern.com/wordpress/wp-content/themes/eddotheme/images/flickr_cache/vietnamromanceg/B/72_17648532640/17648532640_db3b3e8e08_h.jpg
b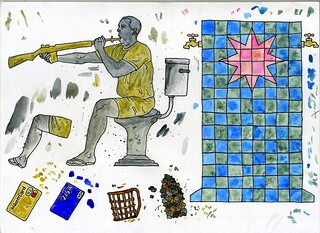 http://eddostern.com/wordpress/wp-content/themes/eddotheme/images/flickr_cache/vietnamromanceg/B/73_17836545321/17836545321_6fe0b471a0_h.jpg
b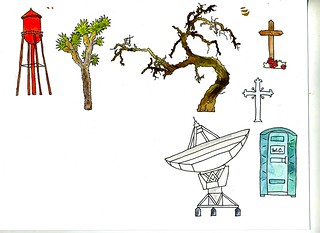 http://eddostern.com/wordpress/wp-content/themes/eddotheme/images/flickr_cache/vietnamromanceg/B/74_17836545831/17836545831_b0e490e482_h.jpg
b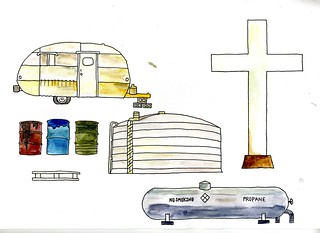 http://eddostern.com/wordpress/wp-content/themes/eddotheme/images/flickr_cache/vietnamromanceg/B/75_17836077735/17836077735_21a5110c7f_h.jpg
b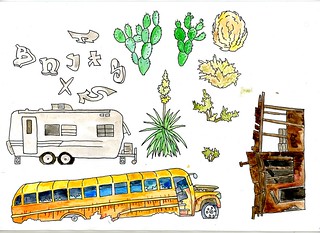 http://eddostern.com/wordpress/wp-content/themes/eddotheme/images/flickr_cache/vietnamromanceg/B/76_17809769706/17836077735_5b713dc6b5_o.jpg
b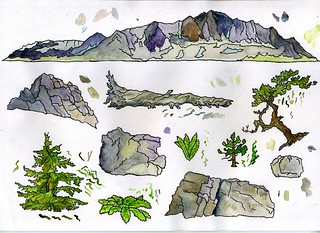 http://eddostern.com/wordpress/wp-content/themes/eddotheme/images/flickr_cache/vietnamromanceg/B/77_17833236122/17833236122_a449691808_h.jpg
b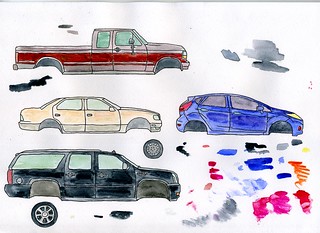 http://eddostern.com/wordpress/wp-content/themes/eddotheme/images/flickr_cache/vietnamromanceg/B/78_17649812069/17833236122_98a0c96440_o.jpg
b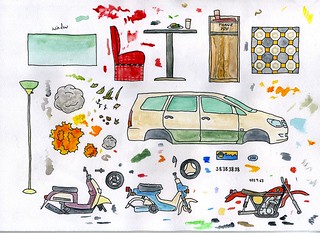 http://eddostern.com/wordpress/wp-content/themes/eddotheme/images/flickr_cache/vietnamromanceg/B/80_17649812209/17649812209_cdea9e0ebb_h.jpg
b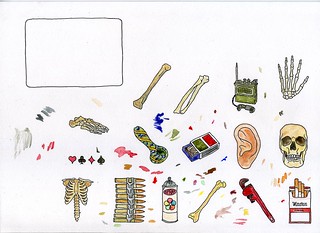 http://eddostern.com/wordpress/wp-content/themes/eddotheme/images/flickr_cache/vietnamromanceg/B/81_17836078715/17836078715_e98b1b2303_h.jpg
b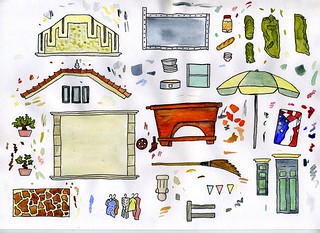 http://eddostern.com/wordpress/wp-content/themes/eddotheme/images/flickr_cache/vietnamromanceg/B/82_17836078855/17836078855_b614abe555_h.jpg
b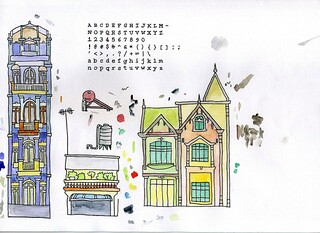 http://eddostern.com/wordpress/wp-content/themes/eddotheme/images/flickr_cache/vietnamromanceg/B/83_17649812779/17649812779_742b9afc1d_h.jpg
b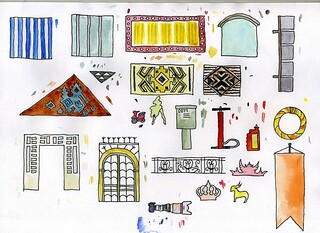 http://eddostern.com/wordpress/wp-content/themes/eddotheme/images/flickr_cache/vietnamromanceg/B/84_17809771106/17809771106_ff3180e041_h.jpg
b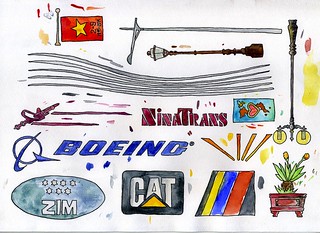 http://eddostern.com/wordpress/wp-content/themes/eddotheme/images/flickr_cache/vietnamromanceg/B/85_17215694523/17215694523_63394f2289_h.jpg
b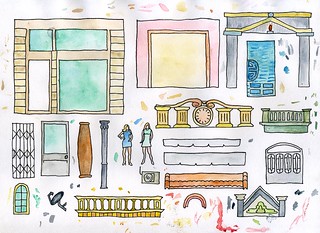 http://eddostern.com/wordpress/wp-content/themes/eddotheme/images/flickr_cache/vietnamromanceg/B/86_17648268138/17648268138_e5e610551c_h.jpg
b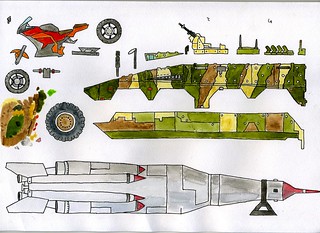 http://eddostern.com/wordpress/wp-content/themes/eddotheme/images/flickr_cache/vietnamromanceg/B/87_17213558924/17213558924_890763a23d_h.jpg
b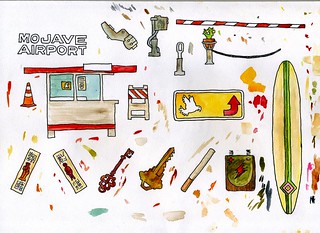 http://eddostern.com/wordpress/wp-content/themes/eddotheme/images/flickr_cache/vietnamromanceg/B/88_17836080105/17836080105_27de48e466_h.jpg
b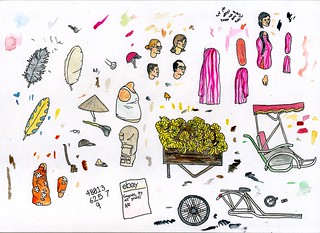 http://eddostern.com/wordpress/wp-content/themes/eddotheme/images/flickr_cache/vietnamromanceg/B/89_17215695233/17215695233_e38a54e381_h.jpg
b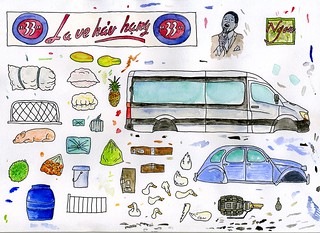 http://eddostern.com/wordpress/wp-content/themes/eddotheme/images/flickr_cache/vietnamromanceg/B/90_17809772106/17809772106_8209a55a6d_h.jpg
b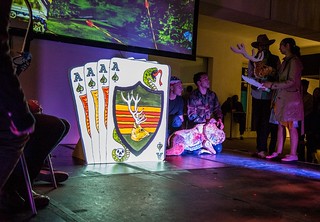 http://eddostern.com/wordpress/wp-content/themes/eddotheme/images/flickr_cache/vietnamromanceg/B/10_25591982990/25591982990_f671053a84_b.jpg
b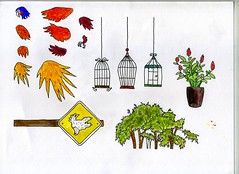 http://eddostern.com/wordpress/wp-content/themes/eddotheme/images/flickr_cache/vietnamromanceg/C/17213547744/17213547744_158f1ed928_h.jpg
c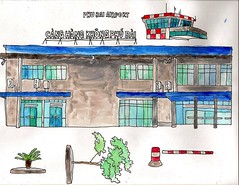 http://eddostern.com/wordpress/wp-content/themes/eddotheme/images/flickr_cache/vietnamromanceg/C/17213559864/17213559864_68e85654fb_h.jpg
c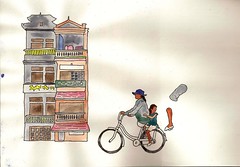 http://eddostern.com/wordpress/wp-content/themes/eddotheme/images/flickr_cache/vietnamromanceg/C/17215684333/17215684333_8855e8afa8_h.jpg
c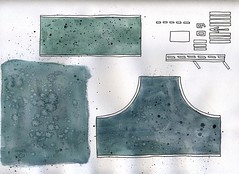 http://eddostern.com/wordpress/wp-content/themes/eddotheme/images/flickr_cache/vietnamromanceg/C/17215685273/17215685273_dc44b09f4a_h.jpg
c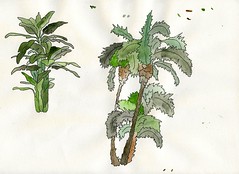 http://eddostern.com/wordpress/wp-content/themes/eddotheme/images/flickr_cache/vietnamromanceg/C/17215686413/17215686413_c4b4418f0c_h.jpg
c
http://eddostern.com/wordpress/wp-content/themes/eddotheme/images/flickr_cache/vietnamromanceg/C/17215687363/17215687363_685927eda4_h.jpg
c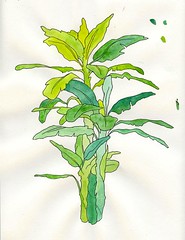 http://eddostern.com/wordpress/wp-content/themes/eddotheme/images/flickr_cache/vietnamromanceg/C/17215695503/17215695503_2163458c09_h.jpg
c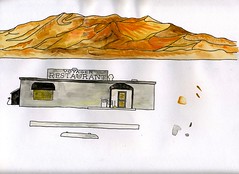 http://eddostern.com/wordpress/wp-content/themes/eddotheme/images/flickr_cache/vietnamromanceg/C/17648258758/17648258758_0eb27ae619_h.jpg
c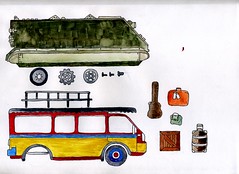 http://eddostern.com/wordpress/wp-content/themes/eddotheme/images/flickr_cache/vietnamromanceg/C/17648525140/17649802729_dab43ddcc3_o.jpg
c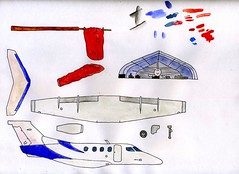 http://eddostern.com/wordpress/wp-content/themes/eddotheme/images/flickr_cache/vietnamromanceg/C/17649802729/17649802729_5b6917cacc_h.jpg
c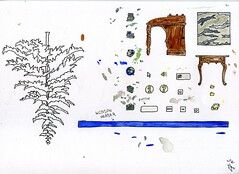 http://eddostern.com/wordpress/wp-content/themes/eddotheme/images/flickr_cache/vietnamromanceg/C/17649803989/17649803989_4dfa309e04_h.jpg
c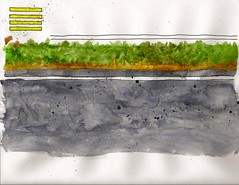 http://eddostern.com/wordpress/wp-content/themes/eddotheme/images/flickr_cache/vietnamromanceg/C/17649805499/17809763416_96ee3aa939_o.jpg
c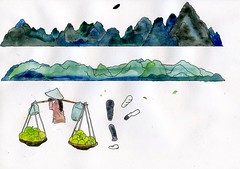 http://eddostern.com/wordpress/wp-content/themes/eddotheme/images/flickr_cache/vietnamromanceg/C/17649811439/17649812069_a4c768a1cf_o.jpg
c
http://eddostern.com/wordpress/wp-content/themes/eddotheme/images/flickr_cache/vietnamromanceg/C/17809763276/17809763276_2de697d6d2_h.jpg
c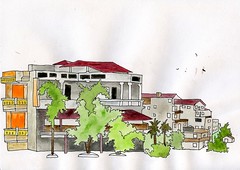 http://eddostern.com/wordpress/wp-content/themes/eddotheme/images/flickr_cache/vietnamromanceg/C/17809763416/17809763416_511fefe87c_h.jpg
c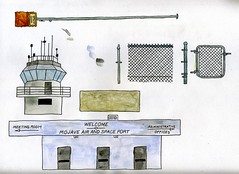 http://eddostern.com/wordpress/wp-content/themes/eddotheme/images/flickr_cache/vietnamromanceg/C/17836070585/17836070585_b1b1cdf15d_h.jpg
c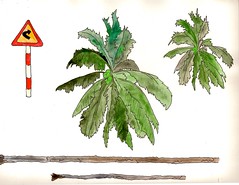 http://eddostern.com/wordpress/wp-content/themes/eddotheme/images/flickr_cache/vietnamromanceg/C/17836536911/17836536911_ca0b650ccd_h.jpg
c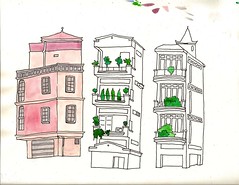 http://eddostern.com/wordpress/wp-content/themes/eddotheme/images/flickr_cache/vietnamromanceg/C/17836537051/17836537051_13deb4169b_h.jpg
c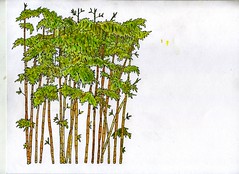 http://eddostern.com/wordpress/wp-content/themes/eddotheme/images/flickr_cache/vietnamromanceg/C/17836537591/17836537591_c6e3d89c33_h.jpg
c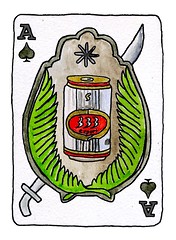 http://eddostern.com/wordpress/wp-content/themes/eddotheme/images/flickr_cache/vietnamromanceg/C/22432700994/22434302773_ce2a1ca53b_o.jpg
c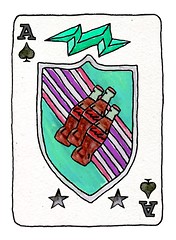 http://eddostern.com/wordpress/wp-content/themes/eddotheme/images/flickr_cache/vietnamromanceg/C/22432701354/22432701354_fe04bd41c3_b.jpg
c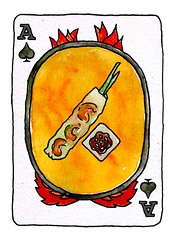 http://eddostern.com/wordpress/wp-content/themes/eddotheme/images/flickr_cache/vietnamromanceg/C/22432701994/22432701994_3d3a19ae37_b.jpg
c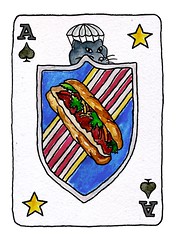 http://eddostern.com/wordpress/wp-content/themes/eddotheme/images/flickr_cache/vietnamromanceg/C/22434302773/22434302773_58abb376cd_b.jpg
c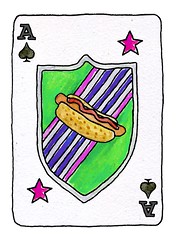 http://eddostern.com/wordpress/wp-content/themes/eddotheme/images/flickr_cache/vietnamromanceg/C/22434303243/22434303243_53a59d1900_b.jpg
c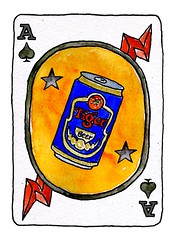 http://eddostern.com/wordpress/wp-content/themes/eddotheme/images/flickr_cache/vietnamromanceg/C/22637100678/22637100678_b1fea0122b_b.jpg
c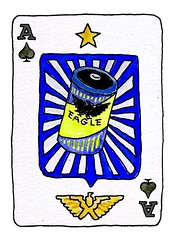 http://eddostern.com/wordpress/wp-content/themes/eddotheme/images/flickr_cache/vietnamromanceg/C/22663238309/22663238309_ef302f7c75_b.jpg
c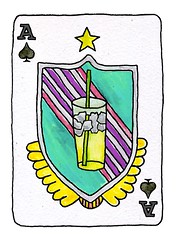 http://eddostern.com/wordpress/wp-content/themes/eddotheme/images/flickr_cache/vietnamromanceg/C/22663238779/22663238779_89bcbc96ed_b.jpg
c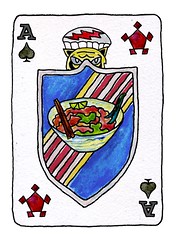 http://eddostern.com/wordpress/wp-content/themes/eddotheme/images/flickr_cache/vietnamromanceg/C/22663238909/22663238909_253de47cd2_b.jpg
c
http://eddostern.com/wordpress/wp-content/themes/eddotheme/images/flickr_cache/vietnamromanceg/C/22663239069/22663239069_965880e667_b.jpg
c
http://eddostern.com/wordpress/wp-content/themes/eddotheme/images/flickr_cache/vietnamromanceg/C/23055481425/23055481425_44e661c59c_b.jpg
c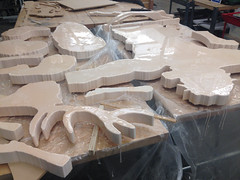 http://eddostern.com/wordpress/wp-content/themes/eddotheme/images/flickr_cache/vietnamromanceg/C/23127710513/23127710513_0b2295f922_h.jpg
c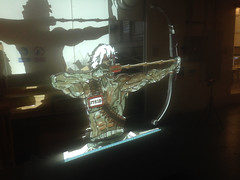 http://eddostern.com/wordpress/wp-content/themes/eddotheme/images/flickr_cache/vietnamromanceg/C/23386588369/23386588369_837bd88257_h.jpg
c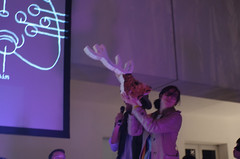 http://eddostern.com/wordpress/wp-content/themes/eddotheme/images/flickr_cache/vietnamromanceg/C/23458932320/23458932320_09a41560fd_h.jpg
c
http://eddostern.com/wordpress/wp-content/themes/eddotheme/images/flickr_cache/vietnamromanceg/C/28162839124/28162839124_d5ca96f902_h.jpg
c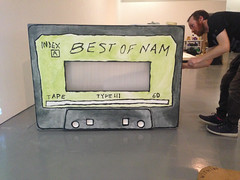 http://eddostern.com/wordpress/wp-content/themes/eddotheme/images/flickr_cache/vietnamromanceg/C/28165566873/28165566873_4e4de0f30e_h.jpg
c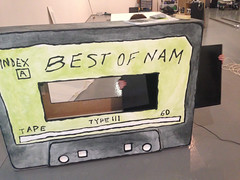 http://eddostern.com/wordpress/wp-content/themes/eddotheme/images/flickr_cache/vietnamromanceg/C/28165568133/28165568133_7e90581fa2_h.jpg
c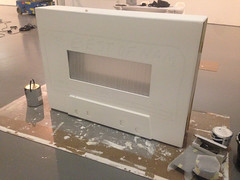 http://eddostern.com/wordpress/wp-content/themes/eddotheme/images/flickr_cache/vietnamromanceg/C/28780113375/28780113375_4fe888c4eb_h.jpg
c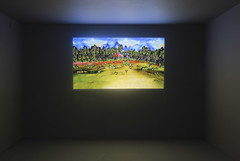 http://eddostern.com/wordpress/wp-content/themes/eddotheme/images/flickr_cache/vietnamromanceg/C/32019800512/32019800512_adb6ba5f58_h.jpg
c

http://eddostern.com/wordpress/wp-content/themes/eddotheme/images/flickr_cache/vietnamromanceg/C/34564757222/34564757222_c8edbc4041_h.jpg
c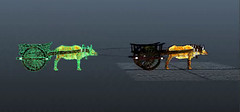 http://eddostern.com/wordpress/wp-content/themes/eddotheme/images/flickr_cache/vietnamromanceg/C/34564757322/34564757322_324b0cfa1a_b.jpg
c
Vietnam Romance (game)
(2015 -)
with Steven Amrhein, Nick Crockett, Jessica Hutchins, Lucas Near-Verbrugge
Computer game, Live performance
About
Vietnam Romance  recreates and interrogates the fictionalized history of the Vietnam War and its culturally commodified remains through a mash-up of cultural artifacts drawn primarily from Hollywood film culture as well as war literature, comic books, popular music, collectable war memorabilia, and adventure tourist packages.
The project takes various forms: computer game, collectable, card game, live performance / puppet show/ dinner theatre, and video installation.
Vietnam Romance is a tour of nostalgia for romantics and Deathmatch veterans pitting tourists vs. adventurers, history vs. its fantasies, and games vs. cinema. Film critic Ed Halter, described a film version of the project as exploring "a peculiarly American memory-trip, one in which the legacy of a gruesome war has become indistinguishable from pleasurable, if mythic-tragic, entertainments."
If you hated the War but loved the Movies, you'll love this game
//
Vietnam Romance has been generously supported by the Beall Center for Art And Technology through an Andy Warhol Foundation grant, and by The University of California Institute for Research in the Arts and by the UCLA Council On Research.
Texts
Exhibition History
–Dundee Contemporary Arts (Dundee, Scotland) , July 2016
–Cirrus Gallery (LA), Feb 2016
-UCLA Game Art Festival/The Hammer Museum (LA), Nov 2015
-Northern Spark Festival (MN), July 2015
–Postmasters Gallery (NYC) June 2015
-Babycastles (NYC) June 2015
-Angeles Gate (LA),  April,  2015
-Indiecade East/Museum of the Moving Image – (NYC), April, 2015
–Amaze Festival (Berlin, Germany), April 2015
-Royal Ontario Museum (Toronto, Canada) March, 2015
–Beall Center (Irvine, CA) Jan 2015
-Beit Ha'ir Museum (Tel Aviv, Israel), May 2014